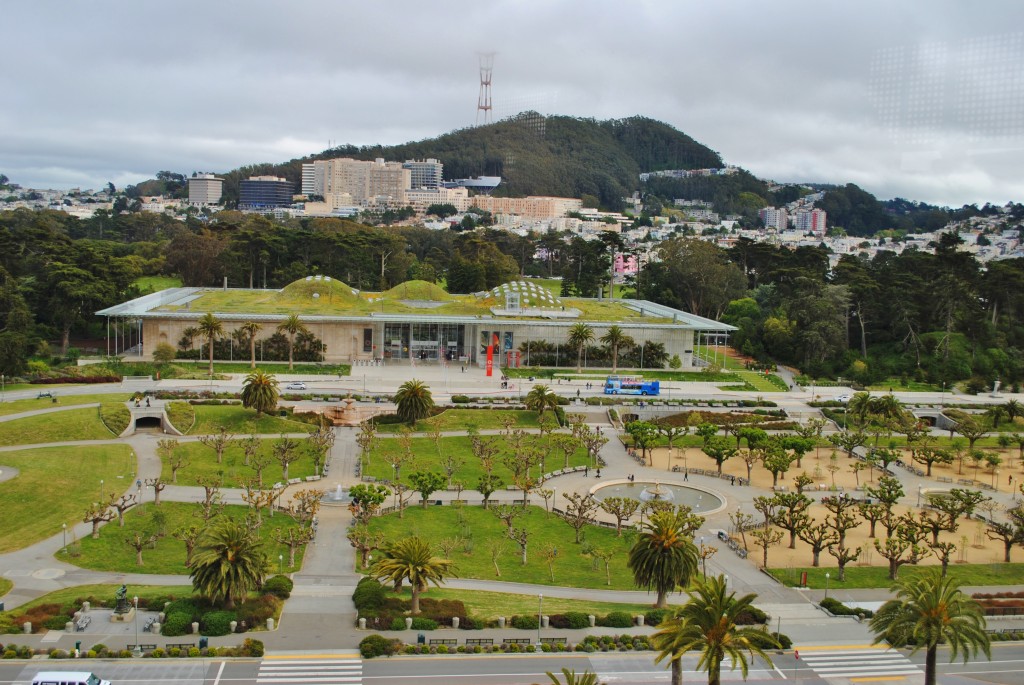 San Francisco - June 27th
After a week of public spea
king engagements, presentations, and kissing babies, (did not a
ctua
lly kiss any babies) my last
night in San Francisco had arrived. I wanted to do something special to signify the start of my
trip, so I peddled
down to
Ocean Beach. At first, the ride was incredibly difficult. The hills in the city
were insane, and as I felt myself slipping backwards I
fearfully peddled harder
. Then I got lost as
my GPS suggested I
take a trail that no longer existed. Despite such difficulties
serendipitous events followed shortly there after. After the
GPS malfunctioned I
creating my own detour
ended up on
Haight
Street
in
Haight
Ashbury. Initially I had no idea where I was but
thanks to
a little good fortune and
educated guessing I landed in one of my favorite neighborhoods in San Francisco. Next I made my way past
Golden Gate Park and discovered some beautiful landscaping and museums that I never knew ex
isted
. The excitement was building and I could not believe all I had discovered.
Then j
ust as I con
tested that life could not get any better, I saw
the Pacific Ocean. From a few miles away I could see the water off in the distance and I started to peddle
faster. I forgot about being tired, I ig
nored
my hunger from skipping dinner, I blocked everything out and focused solely
on reaching that water. The last few hundred feet before the beach I hit the crescendo and as I witnessed the waves crashing down upon the shore, I
realized that this was just the start of many great things to come.
I dipped my bike into the ocean for good luck, and
thought of all the beautiful things I was yet to discover.